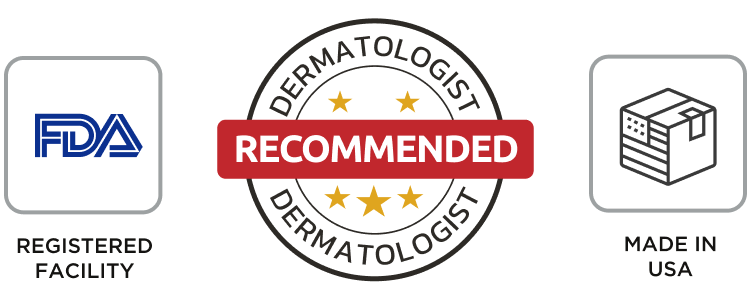 Revita 925ML
Hair Growth Stimulating Conditioner
Revita Conditioner bietet fortgeschrittene Technologie für Haarwachstum, das die hohe Wirksamkeit von Revita Shampoo gegen Haarausfall verstärkt. Aufgrund seiner Wirkstoffe ist dieser Conditioner ein neuer Meilenstein für das Anregen des Haarwachstums. Im Gegensatz zu herkömmlichen Conditionern enthält Revita Conditioner exklusive leistungsstarke Wirkstoffe zur Anregung der Kopfhaut und zur Förderung des Haarwachstums. Er wurde für die kombinierte Benutzung mit Revita Shampoo formuliert.
Die Wirkstoffe sind in hydrophoben, bioanhaftenden, kathodisch geladenen Kugeln verkapselt. Durch das hochmoderne Freisetzungssystem bleiben sie an der Kopfhaut haften, wodurch die Wirkstoffe 12 Stunden oder länger fortwirken, um das Haarwachstum zu maximieren.
Wirkstoffe in pharmazeutischer Qualität
Im Gegensatz zu anderen Conditionern fördert Revita die Gesundheit der Haarfollikel durch Einsatz innovativer pflanzlicher Stammzellen. Die einzeln in klinischen Studien erprobten und bewerteten Wirkstoffe in pharmazeutischer Qualität von Revita Conditioner wurden spezifisch für die Kopfhaut entworfen und bieten bedeutende Vorteile im Kampf gegen Follikelstörungen sowie zur Anregung der Haarfollikel. Anhand zahlreicher Wirkmechanismen fördert Revita Conditioner eine bessere Gesundheit der Kopfhaut, Follikel und Haare.
Fortgeschrittene bioanhaftende Technologie
Die bioanhaftenden Eigenschaften dieses Conditioners zur Anregung des Haarwachstums tragen zur Erhaltung der Wirkstoffe in der Kopfhaut während mindestens 12 Stunden nach dem Ausspülen bei.
REVITILIZE YOUR HAIR
A result of cutting-edge research, Revita shampoo employs compounds chosen for their hair-stimulating properties. It contains no sodium lauryl sulfate or sodium laureth sulfate, which are cheap detergents linked to irritation, thinning hair, and hair loss.
Supports both healthy and compromised hair follicles
Anyone with any type of hair, whether thinning or normal, can use Revita shampoo to care for delicate hair follicles, combat the effects of aging, and achieve fuller hair.
Strengthens hair fibers and reduces shedding
Stress happens, but stress-induced hair loss does not have to. Key compounds in Revita optimize the condition of scalp for users who want to strengthen hair and combat hair loss.
Improves hair density, thickness, and appearance
State-of-the-art hair-regrowth technologies work from the roots outward, enhancing the volume and density of hair at the source, improving healthy hair appearance.
Promotes scalp stimulation
Without help, hair grows at a rate of 0.50" per month. Revita promotes optimal conditions for the salp to boost and revitalize, so you can get a fuller look, faster.
Cuts down on stress-induced loss
Stress happens, but hair loss doesn't have to. Our proprietary formula strengthens and supports hair when you need it.
Combats the effects of aging
Aging takes a toll on hair. Revita, however, works to combat this, caring for both hair strands and the scalp to improve density and promote fullness.
Who needs
Men and women looking to prevent hair loss or thinning and stimulate growth.
Men and women in any stage of thinning hair
Post-transplant patients who want to stimulate both transplanted and existing follicles for maximum hair growth
Directions:
After washing your hair with Revita Shampoo, massage Revita Conditioner into the scalp, leave on for two minutes and rinse. For best results, use Revita Conditioner daily.